Class
Visual Communications Portfolio 
• Spring 2019
​​​​​​​
Timeline


4 months • January–April 2019



Design Team


Jessica Valle, Justin Pokorski, Chris Pugh, Elizabeth Peterson



Project Type


Event Design, Signage, Variable Printing, 3D Printing



Software


InDesign, Illustrator
01 
Problem 
• 

noun

• a question raised for inquiry, consideration, or solution.
The objective of this project was to develop a visual system for Sinclair's 2019 portfolio show.
The purpose is to

promote the 2019 portfolio show

. This annual event allows 1st and 2nd-year students to showcase their work to industry professionals. To accomplish such an ambitious feat, students are asked by the faculty to pitch a potential design to a group of faculty, alumni, and design professionals. The winning pitch is then asked to organize a group to generate all of the event assets. I originally pitched a design idea with a group of peers. I was later invited by Jessica Valle whose design was picked to be apart of the official 2019 portfolio show team. This was an exciting and intriguing opportunity because it was one of the most extensive and large-scaled projects I had been apart of.
The goal for this project was to have a complete event designed and implemented by the day of the 2019 Sinclair Portfolio show. The date of the show was April 30th 2019.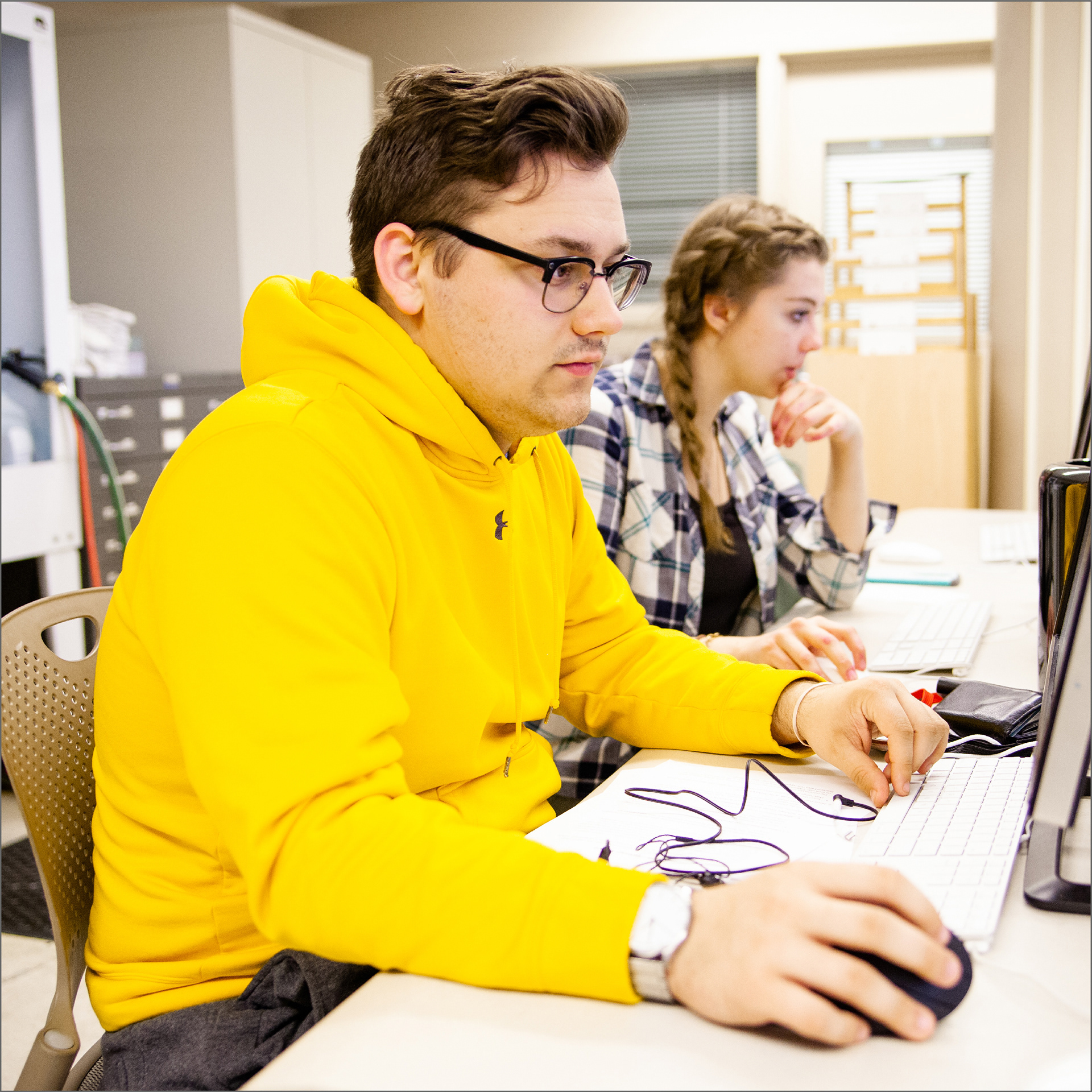 02
 Research 
• 
verb

• investigate systematically.
Taking a Step Back to Take Two Steps Forward
This project was unique in the approach taken to research the problem. Seeing that this event has been held for 20+ years, it was a design problem that has already had several iterations of design solutions.
The starting point would be to look at previous years and how they addressed issues. But first, we must look at what we needed to create in terms of assets. This is where our faculty advisors came into play. Kyle Fisk and Cynthia Cully who are both Professors in the Design Department at Sinclair were assigned to aid us in this process. Their insights were extremely beneficial because they had advised previous groups and have been teaching at Sinclair for around 20 years each. The knowledge of the program and previous shows would help guide our design decisions throughout the process.
The unique element to each portfolio show is how each group of design students addresses the branding or "look" of the show. A bulk of this was created by Jessica and later revised as the other members of the group were caught up to speed. The original idea proposed by Jessica back in January of 2019 had to be tweaked based on feedback from the faculty and alumni. After those adjustments were made, we were free to begin our work.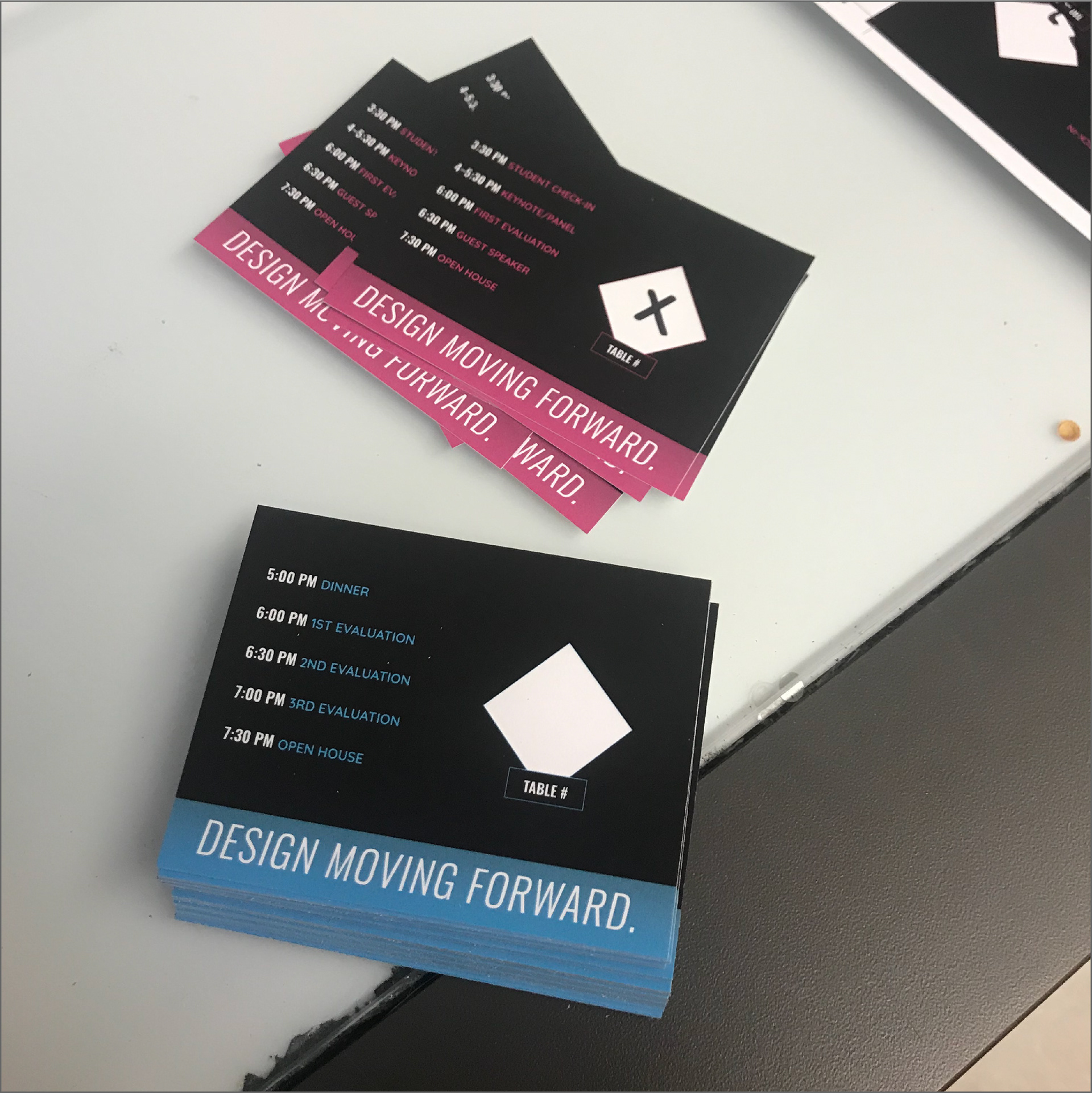 03
 Brainstorm 
• 

verb

• produce an idea or way of solving a problem by holding a spontaneous group discussion.
Delegate. Delegate. Delegate Some More.
With an event with such a storied history and over 250 people preparing to attend, we had to ensure we went about the process as efficiently and effectively as possible. This is where delegation became a huge part of the process. We had a primary design team of 4 individuals. With Jessica being our creative director, we all began taking on our roles that played off our strengths. When it came to what I was to do, I wanted to lean on my strengths in layout, typography, and large scale printing. I had the most experience printing on large format printers through my internship at Huffy Corporation so I took to that option very quickly.
I was able to lead the creation of banners, name tags, and 3d printed keychains. These mediums allowed me plenty of unique challenges as a young designer. First, I wasn't very experienced when it came to large format printing. This inexperience allowed me to challenge myself into developing a new skill. The same can be said when it came to variable and 3d printing. Variable printing was first introduced to me when I visited a print shop the semester before. It opened my eyes to the wonders of printing when I was told how instant mailers were addressed and printed at such a fast rate. This directly translated to nametags and allowed me to quickly swap names in and out. Lastly, 3D printing was a new skill because it was never something traditionally taught in a visual communication program. This unique skill helped expand my knowledge as a designer and helped me diversify.
04
 Create 
• 

verb

• to produce through imaginative skill.
With such a dynamic project, assets are being delivered at different times and varying stages. Mix in the fact that 4 designers were working within the same branding and plan, it can cause quite a few headaches.
Luckily, the deadlines and varying stages of projects made everything more manageable. At the beginning of the semester, we met with our faculty advisors and began laying out the plan for the semester. This plan first consisted of narrowing down exactly what we needed versus what we wanted to include. Once all of this was decided, we started getting to work on delegating the work and deciding the priorities.
When it came to my portion of work, the name tags were the highest priority followed by the banners in a close 2nd. This was because both had been big parts of the event in years past and will continue to be this year. The nametags were of the highest importance because the primary purpose of the event was to put the students and their work in front of industry professionals. In doing this, you're creating a new interaction. With the number of nerves involved in presenting your work to a stranger, we wanted to help both sides out when it came to remembering names.
A big reason that I chose to take on this particular project was a personal experience I had with it the year prior. When it came to the 2018 Portfolio Show, I had a wonderful time. I felt confident in my presenting skills and my portfolio as a whole. The only issue was that I failed to remember my evaluator's name immediately after speaking with her. This was in part because of my nerves, failing to hear her initially, and not being able to see her name tag. Her nametag sat below the table due to the lanyard being too long. This was one of my first suggestions when it came to the new design for the 2019 show. Small details like that are what made each of my assets an enjoyable design challenge.
The banner was intriguing because it was my first time designing on such a large scale. I had experience printing on a large scale but never designed. This proved challenging when it came to correctly sizing the type and ensuring everything look right at the desired viewing distance.
05
 Test 
• 

verb

• take measures to check the quality, performance, or reliability of (something), especially before putting it into widespread use or practice.
Change That. Move This. Remove That.
Critiques are critical in any sort of design process. It allows the designer to get an outside perspective on their work. I would put a greater emphasis on it as the number of people interacting with the work increases. With the size of this event and the impact it has, the critiques allowed us to make subtle changes that would be instrumental in an event being effectively designed. These critiques were a great source of feedback. This feedback could then be used to improve the work beyond what we would've been able to ourselves (the designers).
This whole process was intriguing because most of our peers, employers, friends, family, etc. knew we were working on this project. This was all of our biggest projects to date and we wanted to make sure to do it right. With so many people being aware of our project, it was inevitable that many would offer their assistance in a variety of ways. Whether it be my employer giving me design feedback or my parents making comments as banners lay throughout our hallway.
Each person provided a unique perspective on the project and helped motivate us to continue to improve upon it.
06
 Improve 
• 

verb

• make or become better.
As each improvement was made, it needed to then be approved. A school that hosted the event had its unique challenges associated with it. First, we had to get everything checked and signed off on by our two faculty advisors and our design department administrative assistant. The way usually the quickest and most painless step in the process. After that, it got tricky because we had to loop in Sinclair as well as different individuals who needed to make sure everything we were promoting and designing met the rules set in place by the college.
This part of the process was often frustrating but also provided valuable learning lessons. It taught us that design isn't as simple as classes often make it. It isn't always submitting your work to your professor, getting feedback, making changes, then submitting. You don't just get your grade back and be finished. It's a constant uphill battle of improvements, rules, and outsider opinions. The design process needs to remain dynamic, flexible, and open to change and criticism.
In the end, the process was extremely rewarding and turned out great.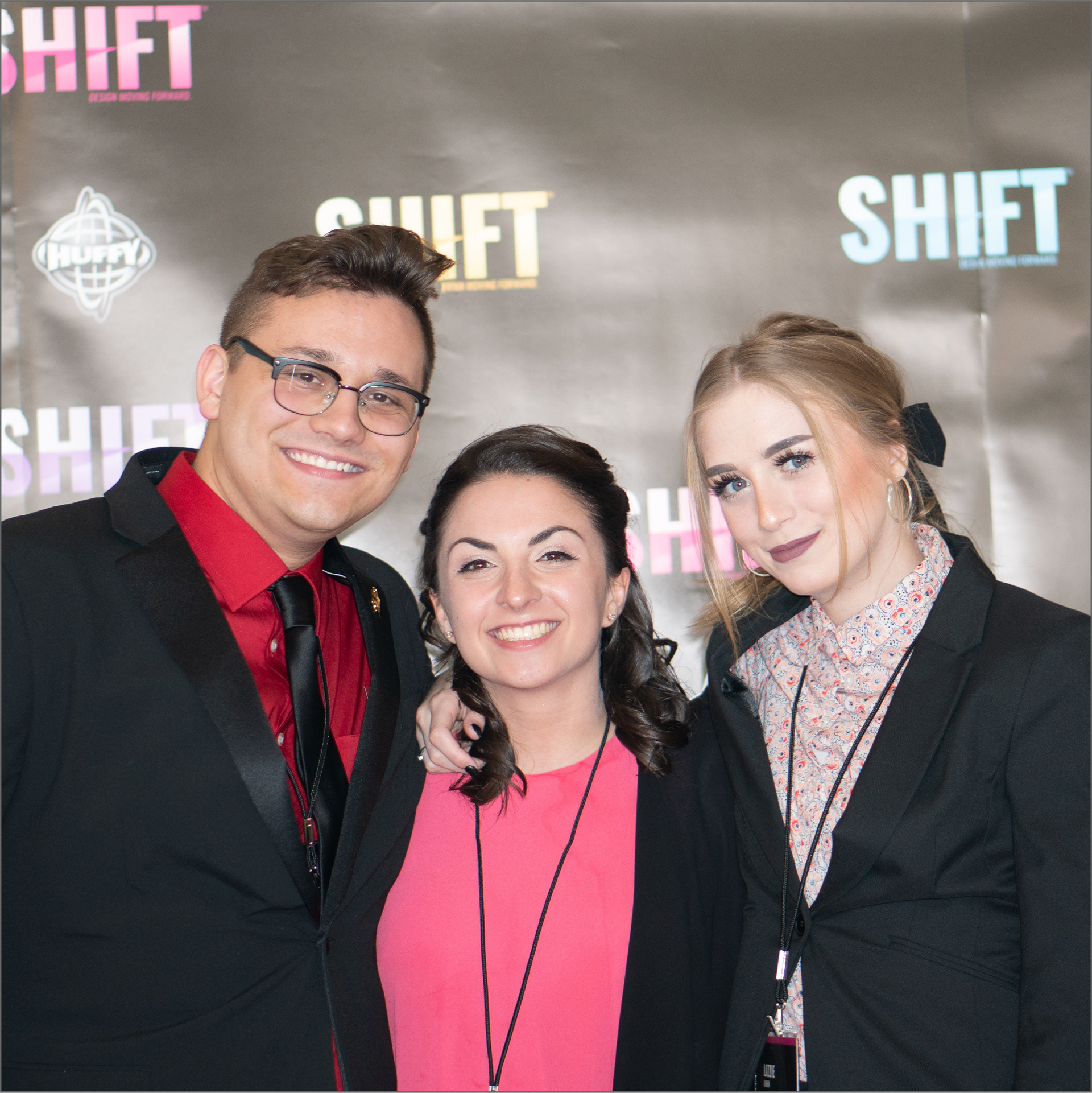 07
 Solution 
• 

noun

• an answer to a problem.
After it was all said and done, I was able to confidently say that April 30th, 2019 was

one of the best days of my life

. Not only was this project implemented and enjoyed by hundreds of individuals, but I was also able to stand alongside my peers, teachers, friends, and family and share such a joyous moment. 2 years of my life had been devoted to becoming a better designer and learner, and this event was the culmination of it all. When the clock hit 10:00 pm and the event had officially been over for half an hour, I stood there and wondered "why does this have to end?". I enjoyed presenting my work and wrapping up a wonderful two years surrounded by so many amazing designers.

This day felt like the end to one journey, and the catalyst to another.