Class
Design Principles
• Autumn 2018 • Initial project
Design Applications I
• Autumn 2018 • Initial project
Visual Communications Portfolio
• Spring 2019 • Revised project
Timeline




Initial project

• 5 months • August 2018–December 2018


Revisions

• 3 months • February 2019–April 2019
Project Type


Brand Identity Design
Software


InDesign, Illustrator, Photoshop
01 
Problem 
• 

noun

• a question raised for inquiry, consideration, or solution.
The objective of this project was to generate an idea for a company and build out all of the necessary brand identity elements for it.
The purpose of this semester-long project was to learn about all of the assets needed in a company's brand identity. To create this identity system, I must first create my company. My classmates and I were allowed to explore a company that was realistic or unrealistic. The only parameter is that the company couldn't already exist. With this unique opportunity, I created XIII Frame (pronounced Thirteenth Frame). The company offered bowling on-demand service. This service would provide the experience of bowling, in an "on-the-go" approach. This was done by installing bowling lanes within a semi-trailer that could then be delivered anywhere.
The goal for this project was to have a complete and comprehensive brand identity study by semester's end. The final deliverable would be a culmination of two semester-long courses' worth of work. The final book was bound using post-and-screw that utilized hinges and a

custom wooden front

and

back cover.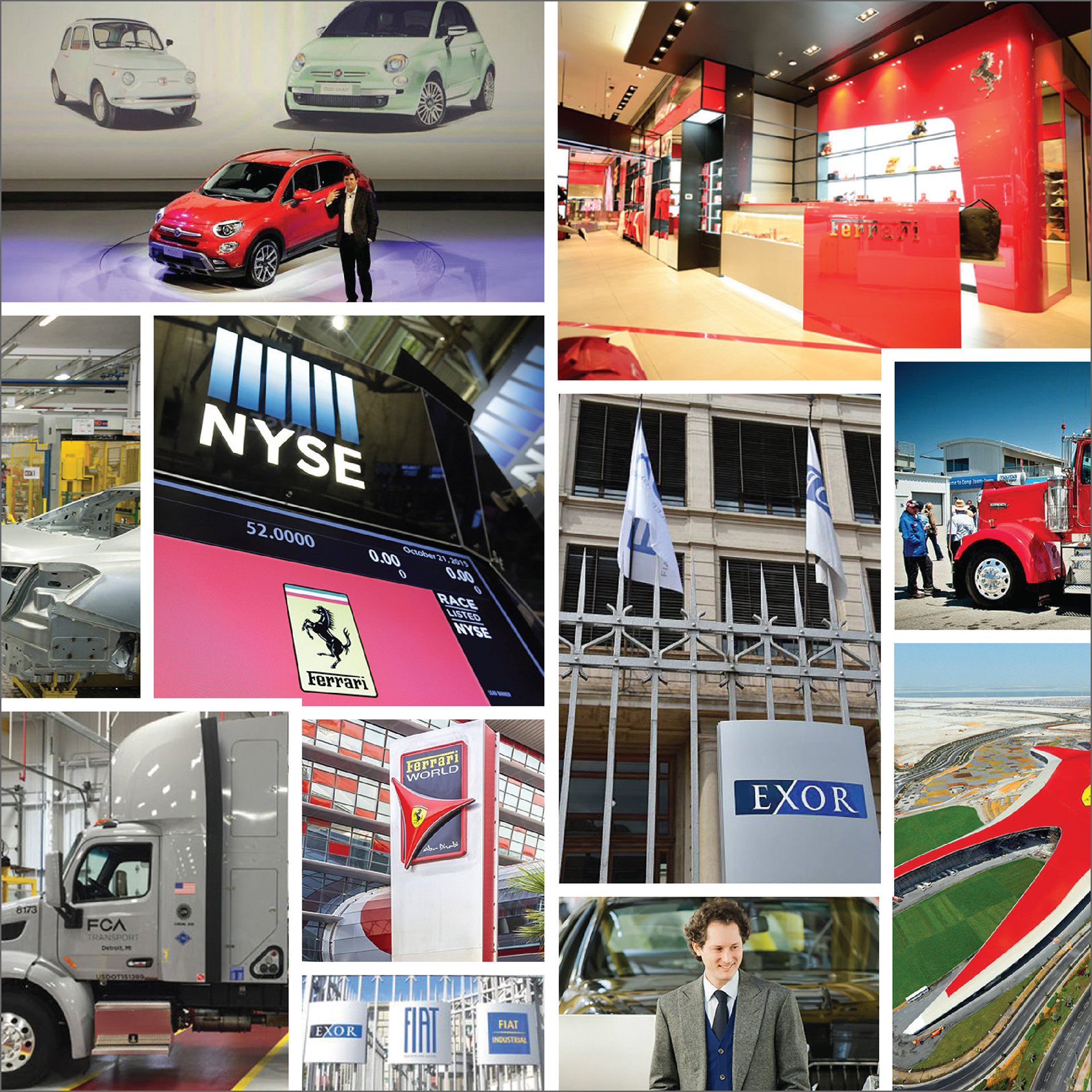 02
 Research 
• 
verb

• investigate systematically.
Understanding your industry is crucial when doing brand identity design. This knowledge isn't always found in books or traditional research methods. Often you need to look at those around you. Look to where you want to go or who you would like to be. Doing this will help give you a road map that will lead you there.
One aspect of this project was to audit a Fortune 100 company. This strategy was explored because it gave us insights into how successful companies approach unique challenges from wayfinding to environmental design.
After gaining a level of understanding from others, we then must focus on exploring the ideals held by our own company. This was done by creating a mood and brand board. The mood board focused on the emotions of the company. The visuals incorporated should help accurately illustrate the feel of the company. This was done by using textures, realistic objects, and colors. The brand board focused on the personality, target audience, and the product or service provided by the company.
Between the two classes, these boards (inspiration/audit, mood, and brand) helped create a visual to use alongside the scope, brand platform, brief, etc. that helped set the tone and positioning of the company.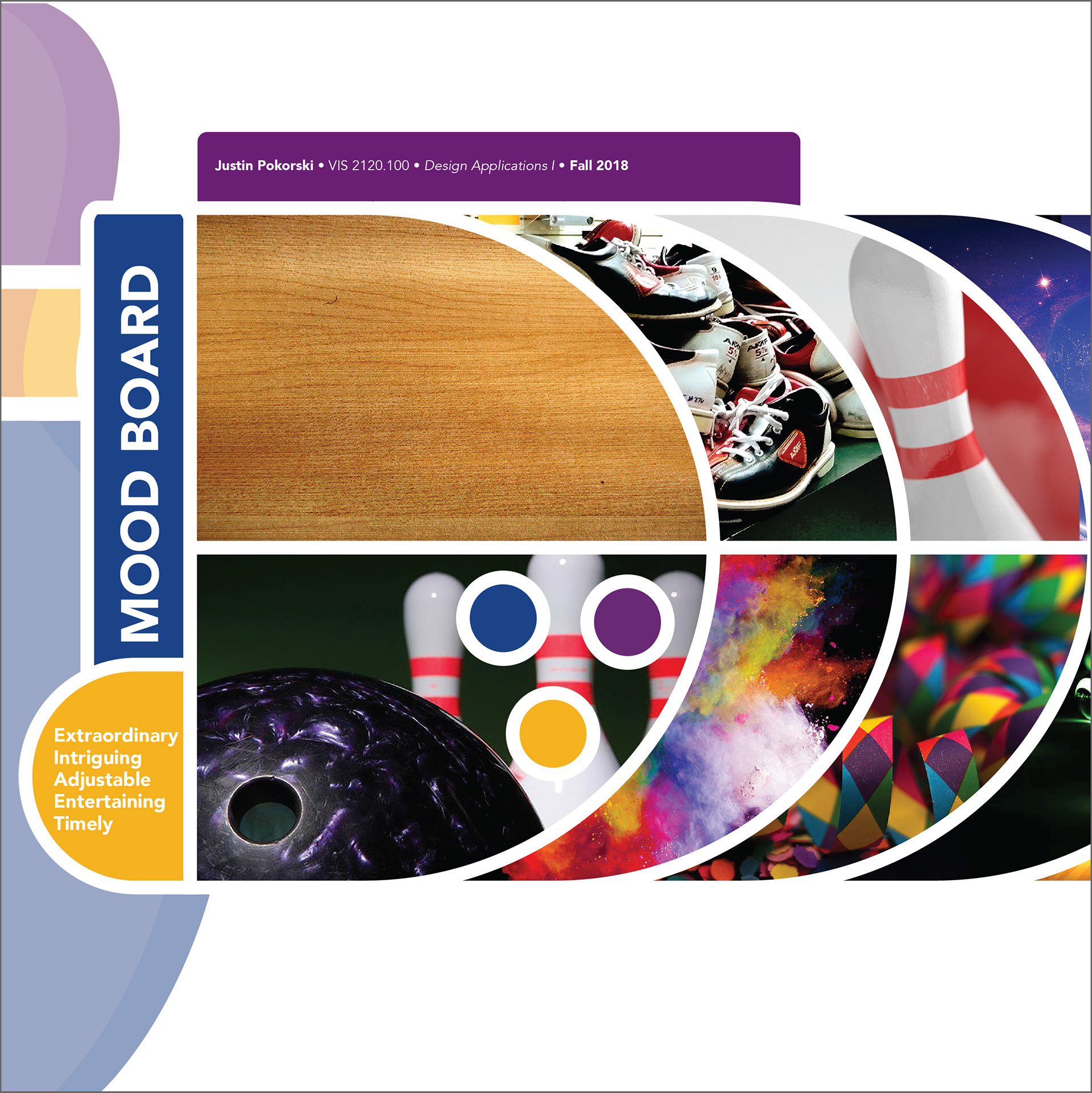 03
 Brainstorm 
• 

verb

• produce an idea or way of solving a problem by holding a spontaneous group discussion.
Continuing forward with the brand after the research phase, we were then tasked with developing visuals that aligned with the positioning we set prior. The challenge here is that the two courses were split up and focused on different aspects of the brand. Throughout this entire process, it was encouraged to keep in mind that this brand must be one uniform identity. With two different courses, different feedback was given and needed to be applied to several different projects at a single moment.
Having a deep breadth and depth of research when establishing the positioning and values of the brand helped alleviate some of this stress. Being able to lean on these values allowed the visuals to appear as a cohesive system.
Between two brand identity courses, there were 12 individual projects, with the final being the complete brand identity book. Since all of these assets applied to the same brand identity system, it presented a challenge that can be best summarized by herding the sheep. This illustrates the challenge of getting several individual assets to form a cohesive group.
04
 Create 
• 

verb

• to produce through imaginative skill.
Assets, assets, and more assets
The 12 projects between these two courses uncovered several brand assets that needed to be constructed to create a cohesive voice for the brand. This voice would be both visual and emotional. With each visual having to align with the emotional values established in the beginning.
Boards, scope, brief, brand platform, naming, taglines, marks, symbols, typography, colors, patterns, stationery, technical drawings, interior/exterior, signage, brand manual.
The list seems never-ending. But this is one of the reasons that I truly enjoyed this project. There is so much thought that goes into creating a brand identity system. It's such a unique and challenging experience that only this sort of design is capable of throwing at you.
At any given time, I was tasked with creating a handful of these assets. Each asset had its timetable. Each one could be in the early conceptual stage, heavily critiqued and revised, or finished. Part of the challenge was designing in such volume, but another was being able to manage the creation of all of these assets. This brought to light the true amount of process and effort that design departments go through when creating a brand identity for a real company.
The projects between these two classes could be broken down into a handful of stages. Each of these stages played an important role in the development of the brand.
The first stage consisted of most of the planning. This was the boards, brand summary, 6 part brand platform, naming, taglines, mark ideation, and interview questions. Each of these elements helped position the brand and get the groundwork set. The interview questions did this exceptionally well because I had to answer a variety of questions. These responses did an excellent job of illustrating the ideals and values of the brand.
Next was using the elements developed in the first stage, and begin applying them to visuals systems. This is where the color, typography, symbols, ephemera items, packaging, vehicles, etc. were developed. These assets were important because they were all going to be forms of communication. Ensuring that they could accurately communicate the brand to our audience was of the highest importance.
The final stage was finding a way to combine everything previously developed into a complete manual. This manual was then to be used by designers within this company. It must be comprehensive yet clear.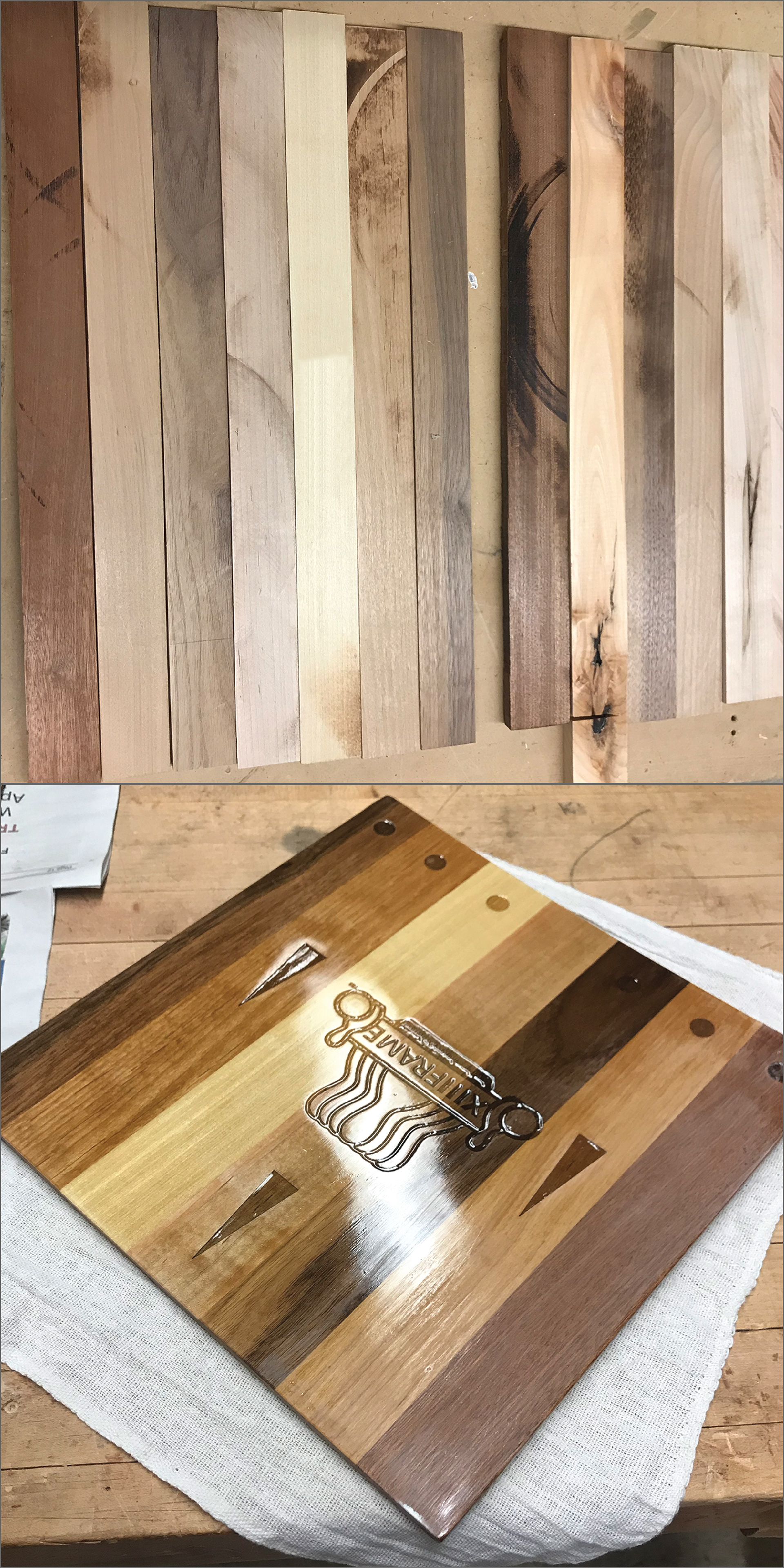 05
 Test 
• 

verb

• take measures to check the quality, performance, or reliability of (something), especially before putting it into widespread use or practice.
Being the only designer developing this brand identity, it is easy to get hyper-focused. To ensure a chance to step back and objectively critique the work, the class was structured to ensure plenty of feedback sessions.
These sessions were very beneficial because I was also able to see the progress peers had made on their brands. The feedback and observations made during these critiques helped generate new and unique ideas to implement into my brand. It also helped prevent my design style to force its hand. It ensured that the brand identity was based around the research and positioning and not just what I thought looked good or worked best in my own subjective opinion.
The critiques were also instrumental in deciding the naming, tagline, and mark. These aspects were often extremely difficult to decide. With 70+ names and 25+ taglines, it was easy to fall in love with several options. These critiques helped pinpoint which options were the most effective at communicating the company and its values.
06
 Improve 
• 

verb

• make or become better.
With all of the feedback given throughout the semester, the project progressed extremely well from the beginning up to the final submission.
Even with 3 prototypes and final submission, I was quite finished. The following semester I was allowed to expand on this project. I wasn't pleased with the project because I felt that it wasn't complete and wasn't communicated as effectively as I thought possible.
So during the Spring of 2019, I went back to the drawing board to find ways of enhancing this project. I did a self-audit and found what elements of the original brand manual fell short of the mark. Once in my final semester at Sinclair, I was able to make these revisions. With this project being included in my final graduate portfolio, I was able to make these bold changes.
Part of going back to the drawing board was completely reworking the layout from the ground up. This entailed changing the grid so that it was more forgiving and organized. I also went back and looked at the pattern used and how I could best showcase my countless hours of work. The revised brand book was now better organized and more representative of the overall brand.
Having all of the content written/designed made this layout overhaul easier. Several classmates (and even my Professor) seemed against the idea but were all pleasantly surprised at the outcome.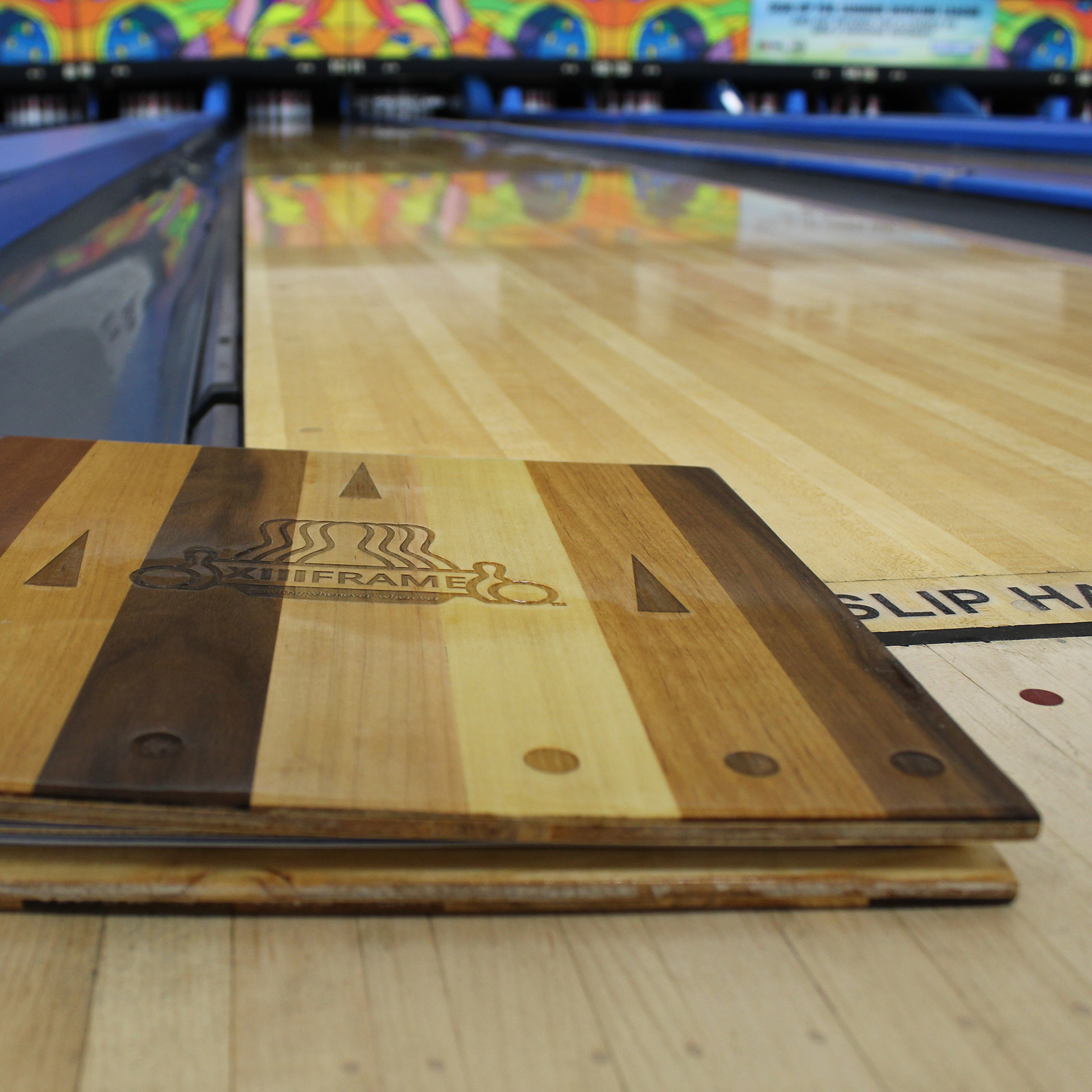 07
 Solution 
• 

noun

• an answer to a problem.
By the end of this project, I was able to show an in-depth study of brand identity design. Not only was I able to expand my knowledge on this aspect of design, but I was also allowed to work on something I have a passion for. Bowling has been an important part of my life and one of my many hobbies. It was a joy to be able to take my love of bowling and transform it into such a unique design study.
Also, I was able to have a very strong portfolio piece that will be shown for years to come.